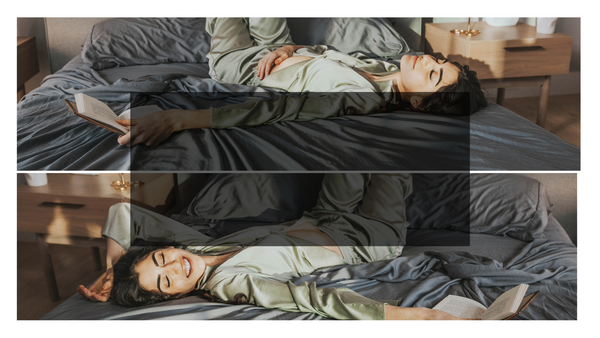 No more tangled top sheets. No more sheet slipping. No more cover stealing. The One Sheet seamlessly integrates a fitted sheet and a top sheet into one unified piece, revolutionizing your bed-making routine. Crafted from 100% Organic Bamboo Viscose, this innovative sheet set offers both comfort and practicality, ensuring a hassle-free and rejuvenating sleep experience every night.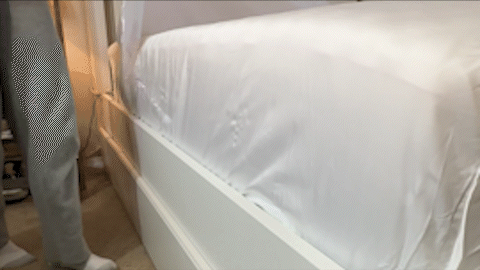 Sleep through the night without losing your covers
Say goodbye to tangled, slipping sheets and wake up to a bed that's as neat as when you made it before. Enjoy peaceful, uninterrupted sleep, all night, every night.
End the Game of Bed Sheet Tug-of-War for Good
The One Sheets connected design minimizes tugging and keeps your sheets in place all night. Finally put an end to the nightly tug of war.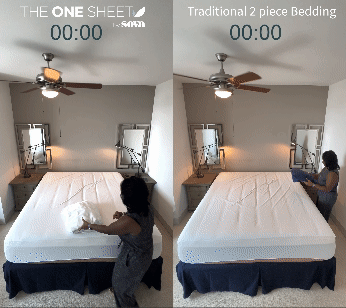 The One Sheet Lets You Win the Day Before it Begins
Making your bed every morning is an essential part of a good self-care routine - but it takes too long. The One Sheet can save users that make their bed every morning up to 90 seconds per day - giving them back nearly 500 minutes a year.
Eco-Luxury Meets Unbeatable Functionality
Softness Beyond Compare
Premium 100% viscose from bamboo fabric that feels like a cloud
Perfect Sleeping Temperature
Fabric that adjusts to your body's temperature and wicks away moisture for ultimate comfort.
Anti-Microbial & Anti-Bacterial
Ensure your sleep environment stays fresher, longer with bamboos natural anti-microbial and anti-bacterial properties
Safe, Sustainable Manufacturing
Certifed STANDARD 100 by OEKO-TEX®, ensuring every thread has been tested for harmful substances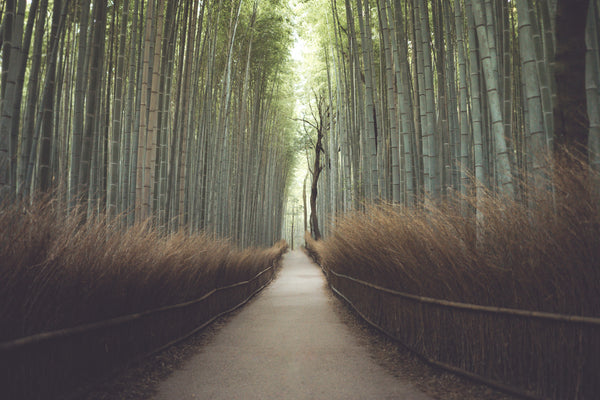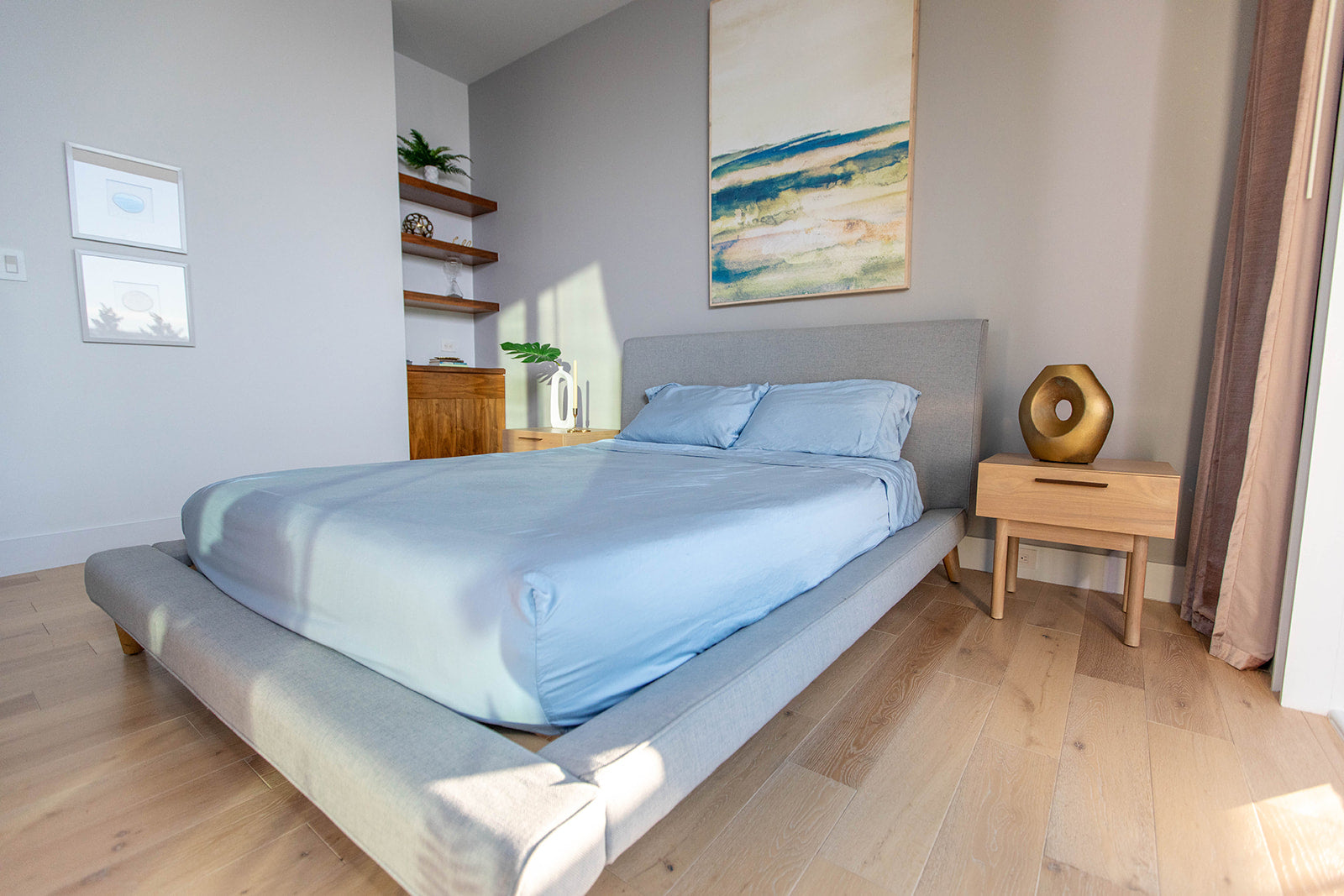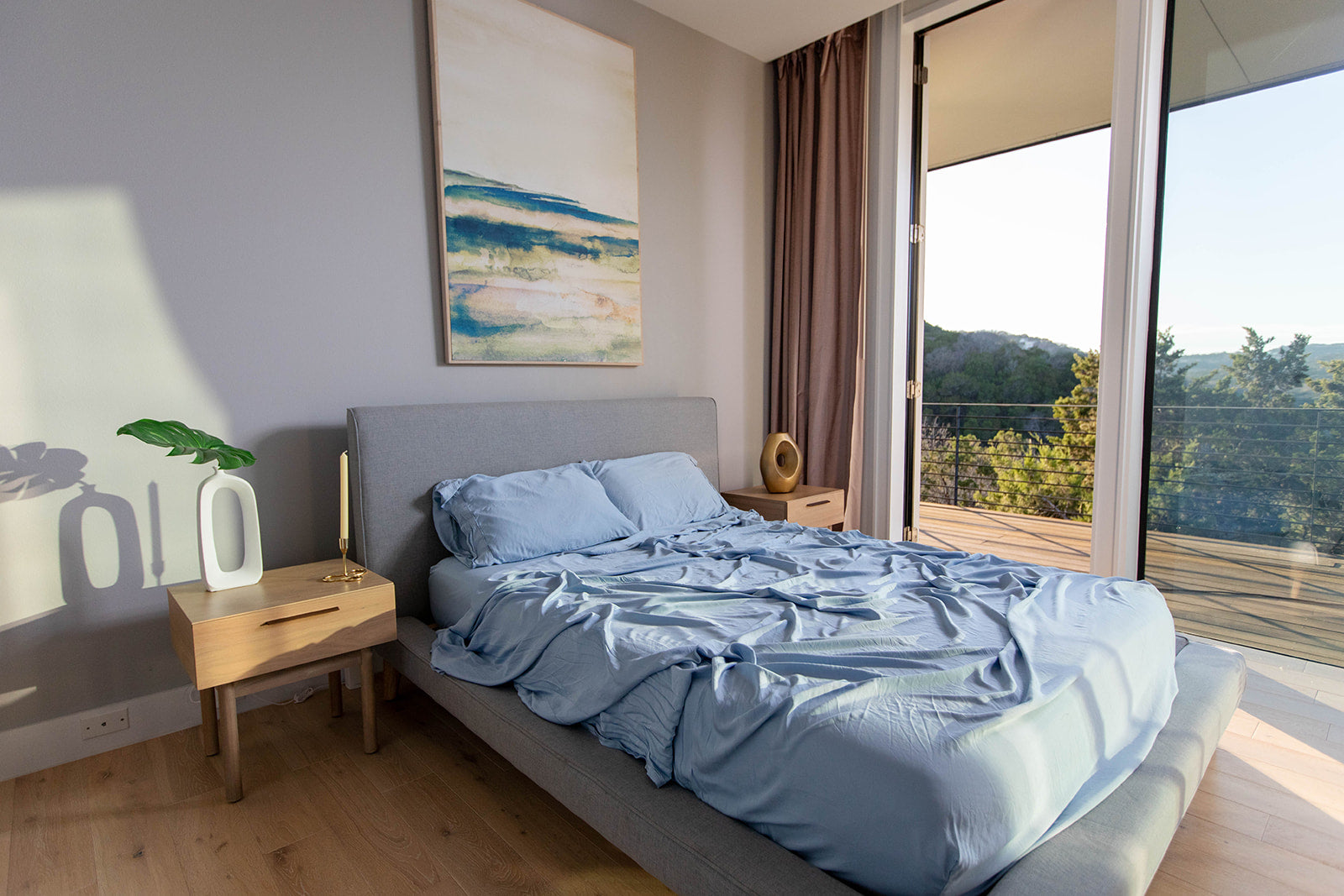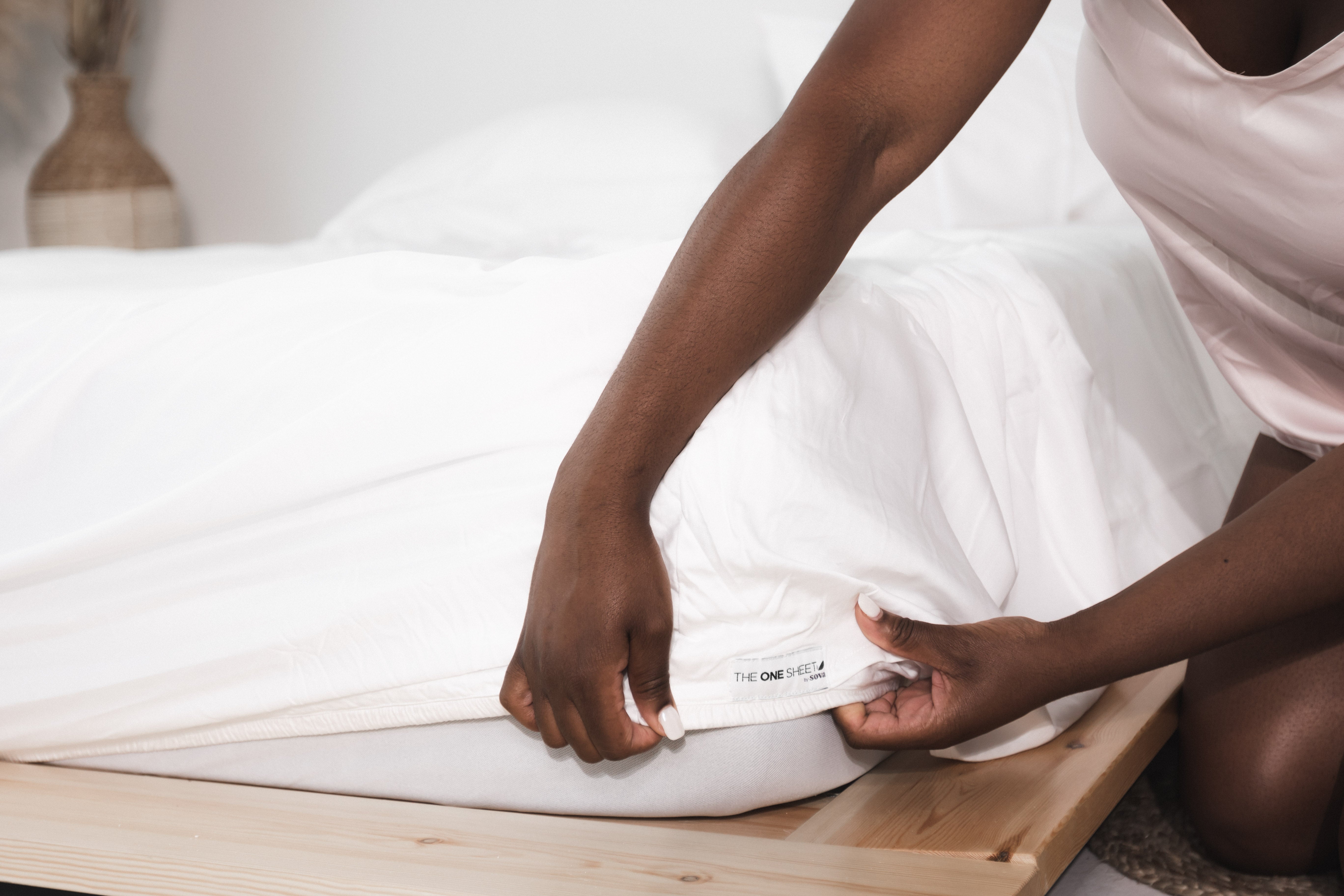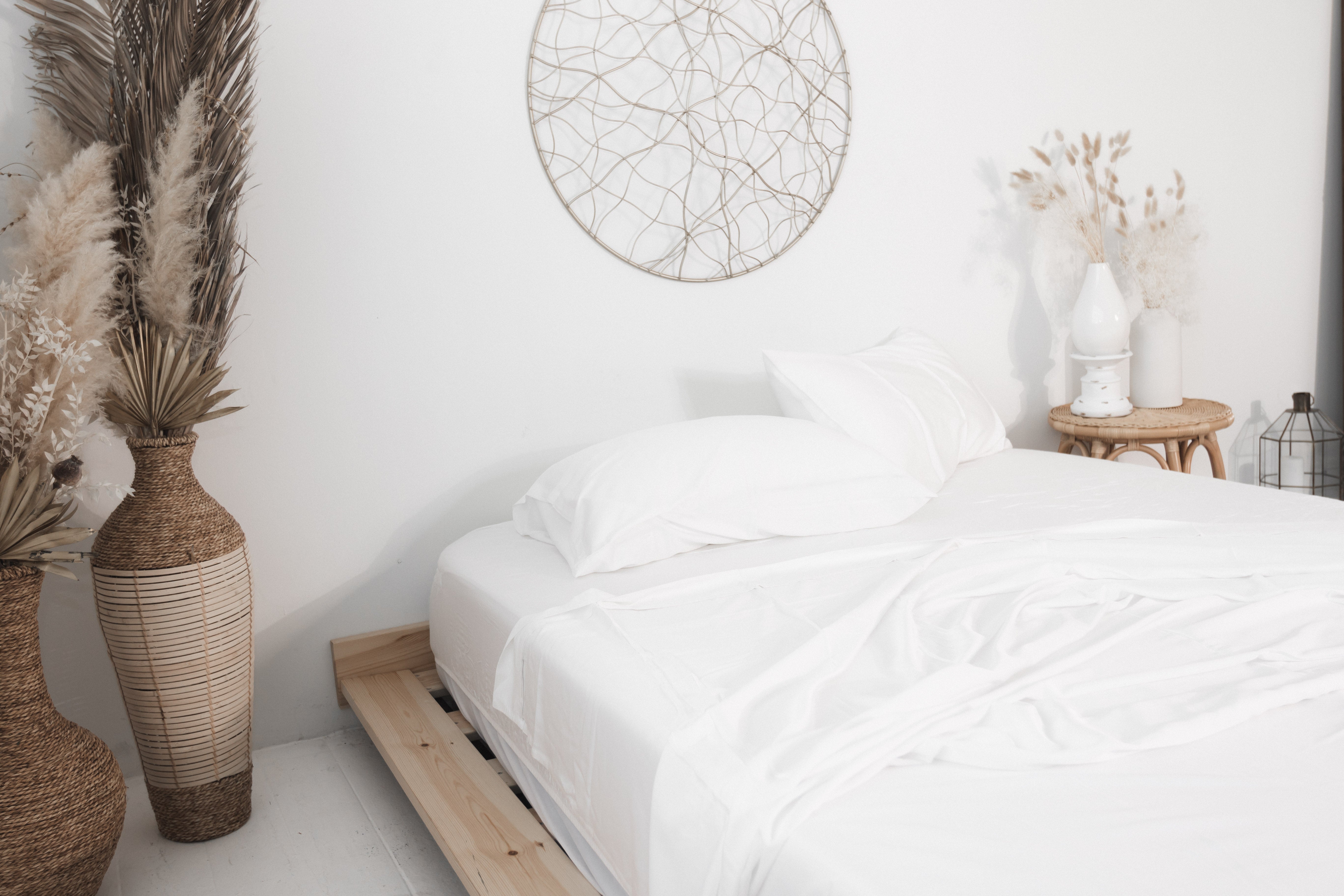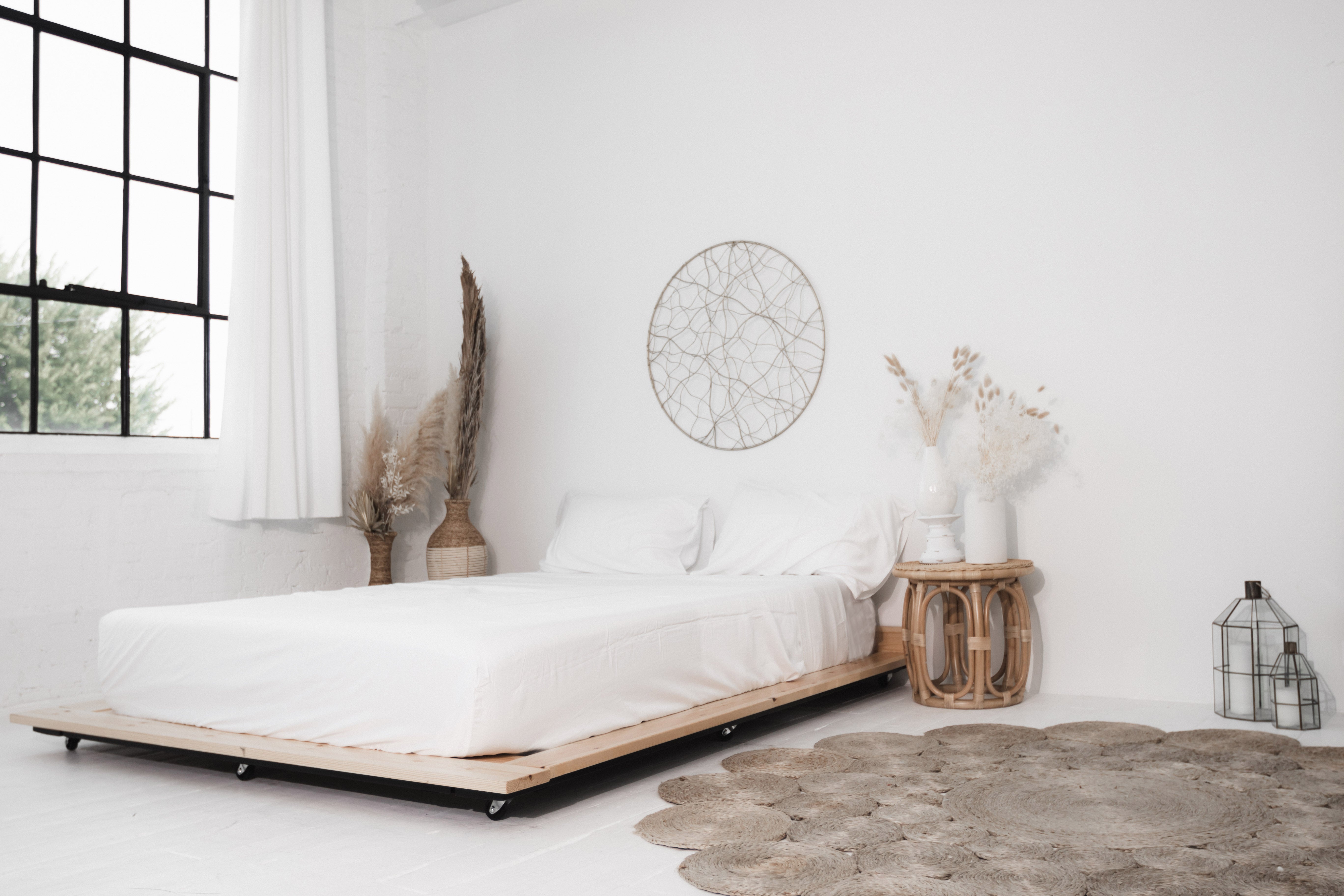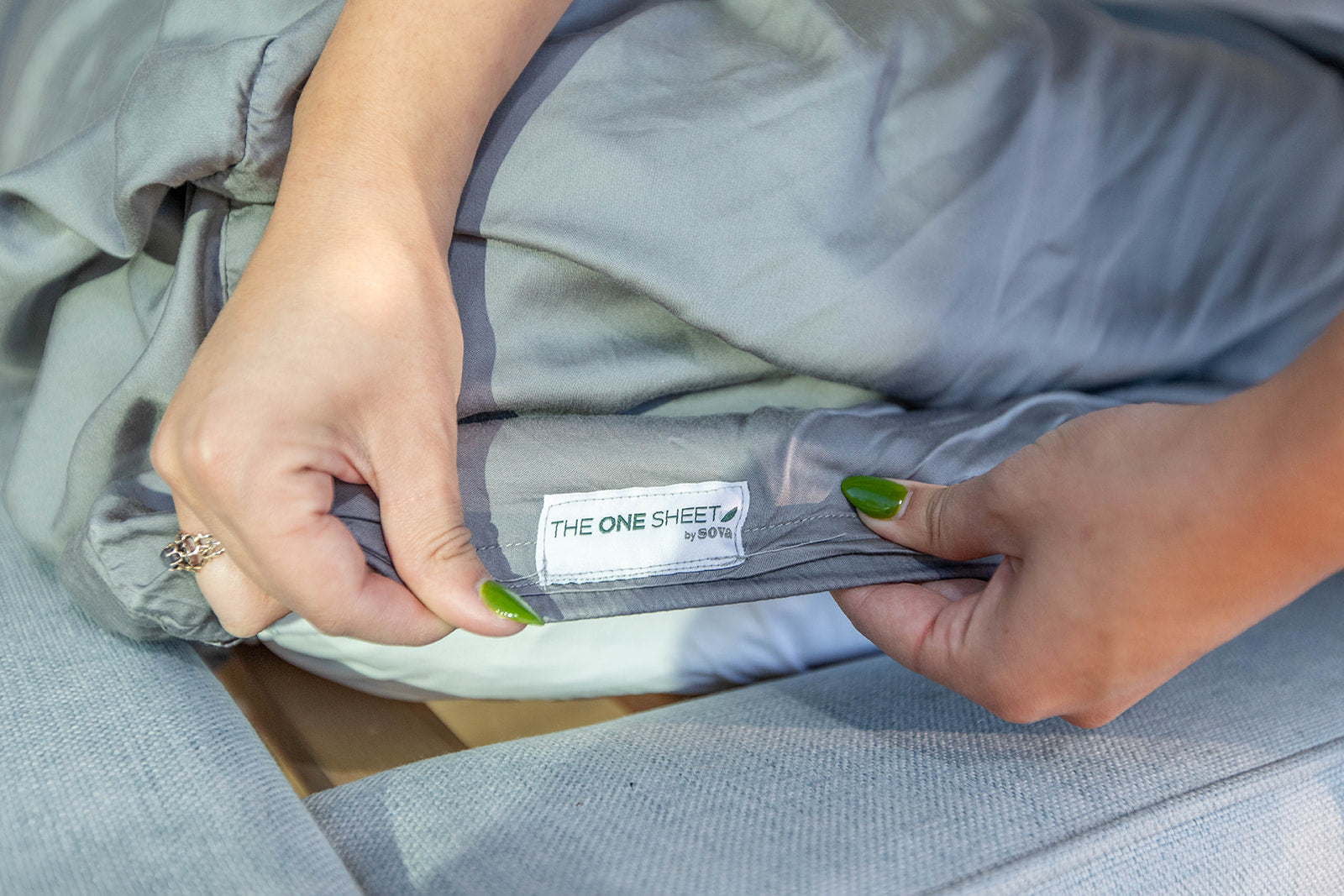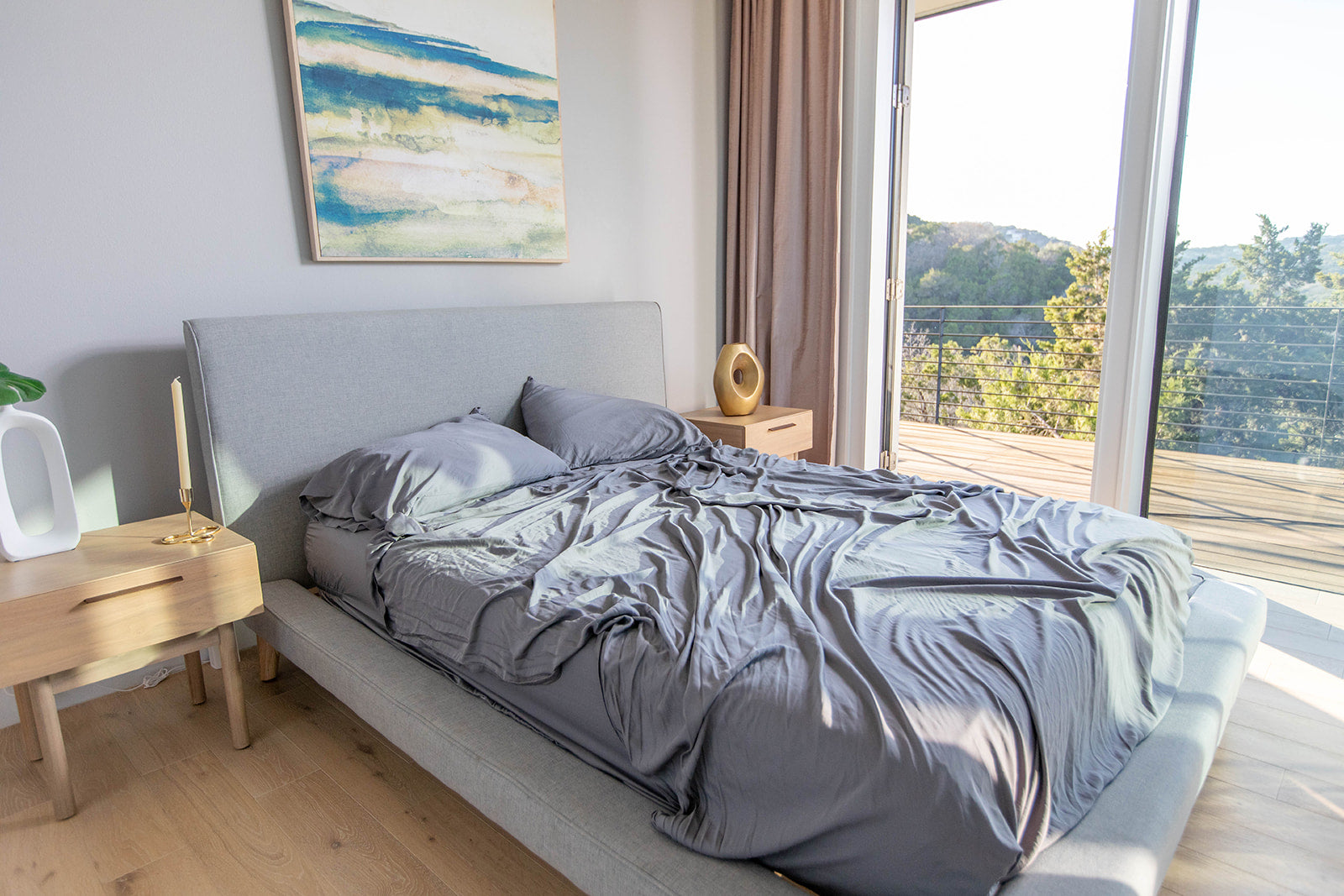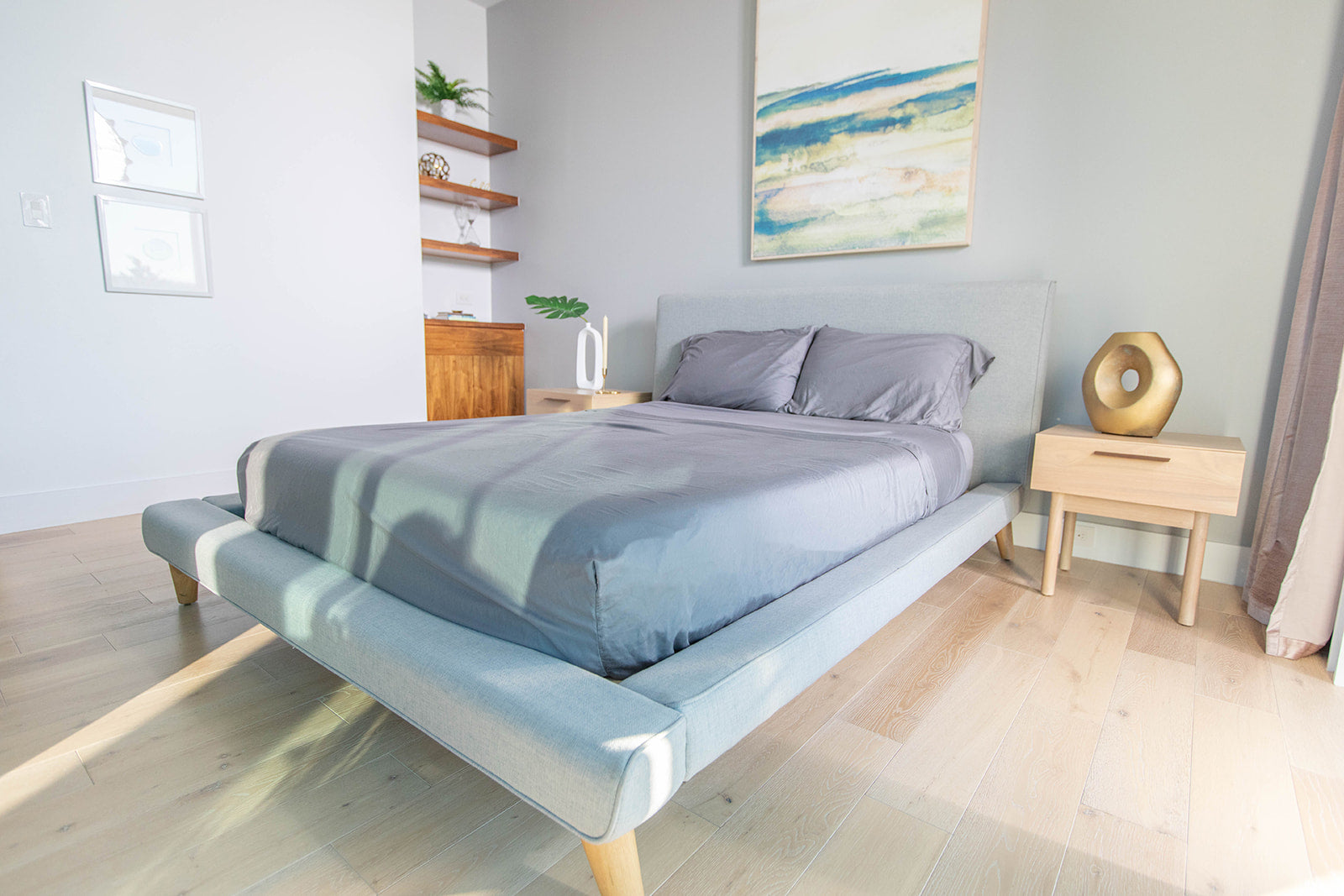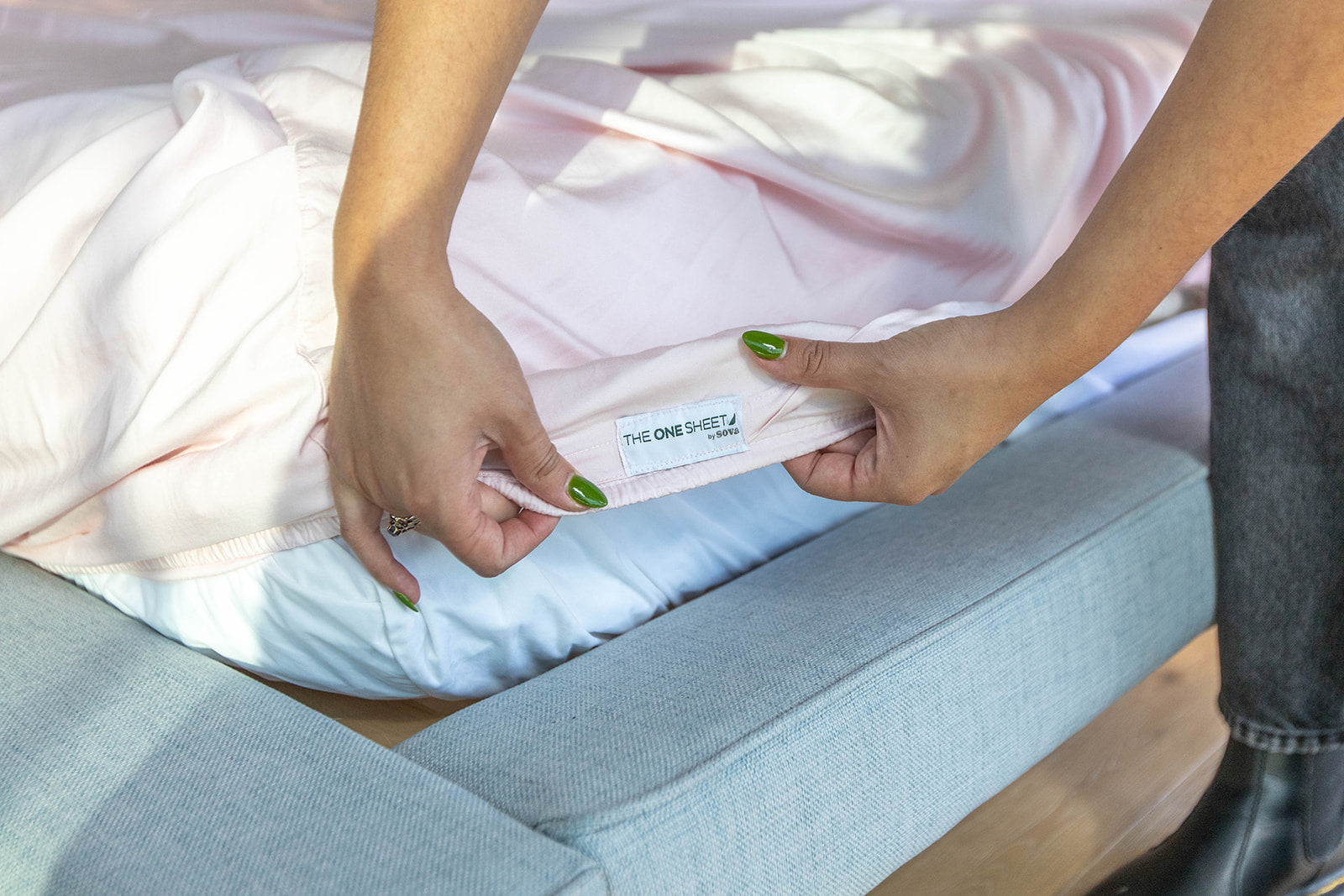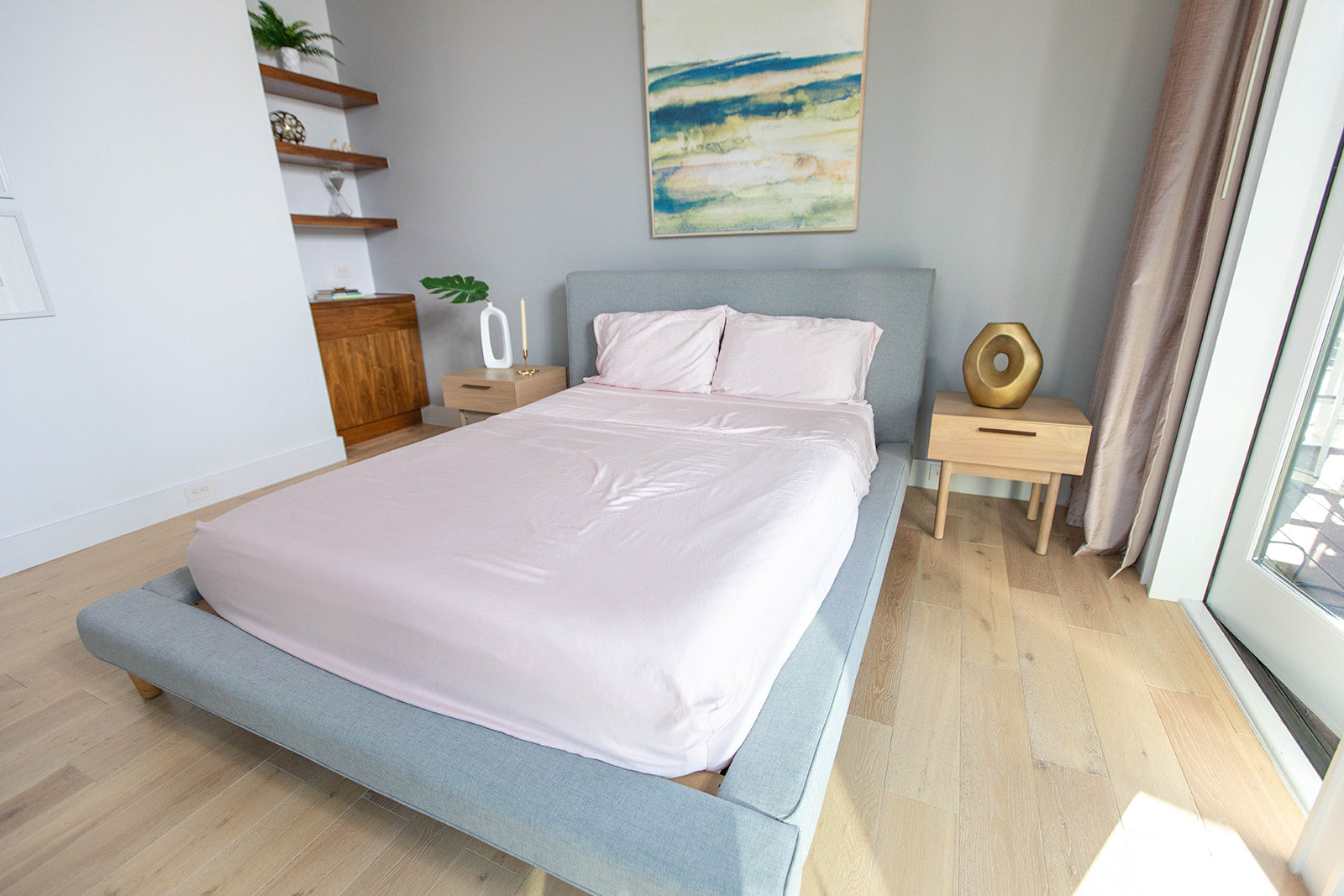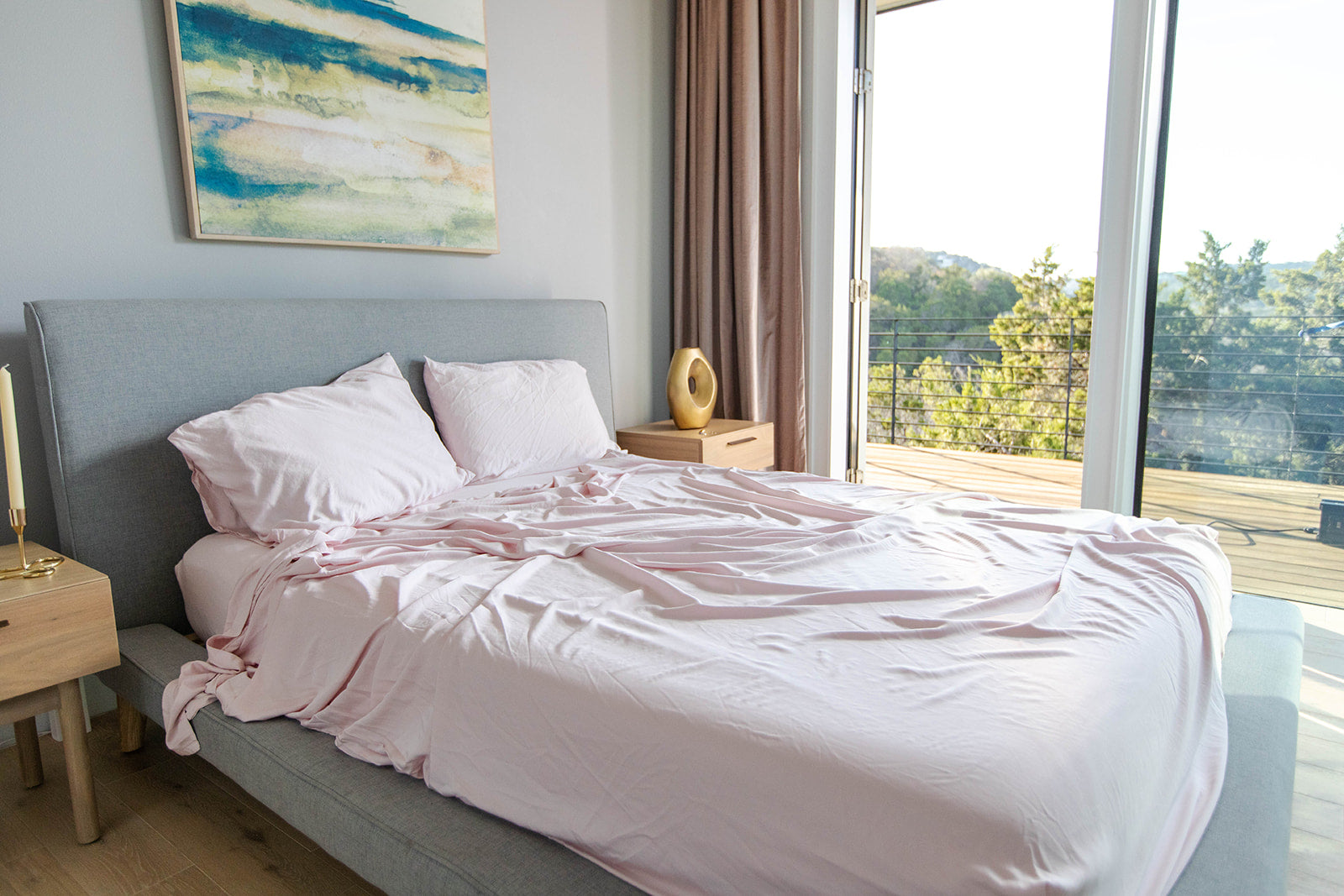 Double click image to zoom in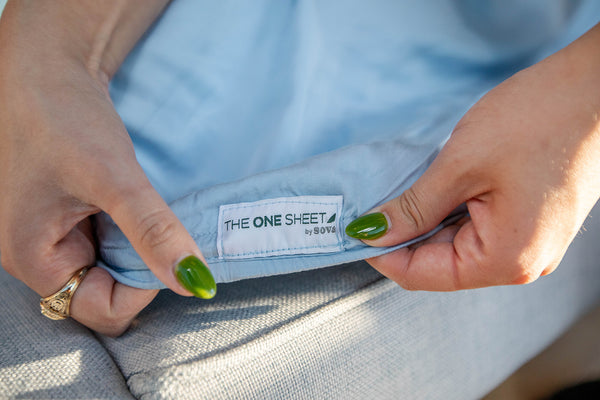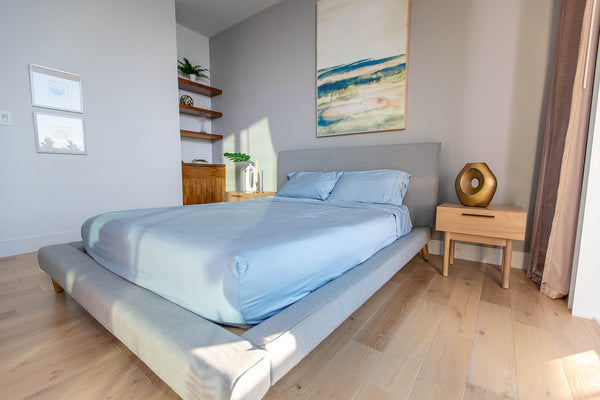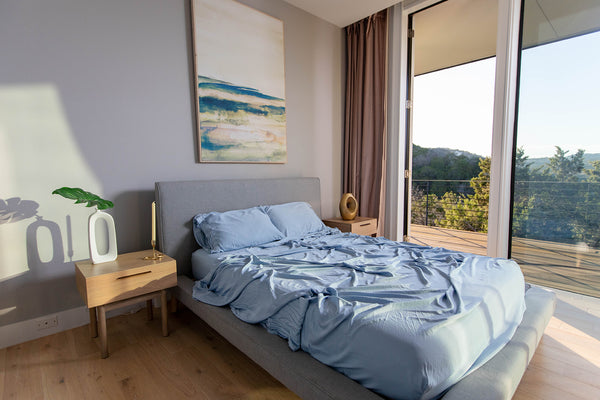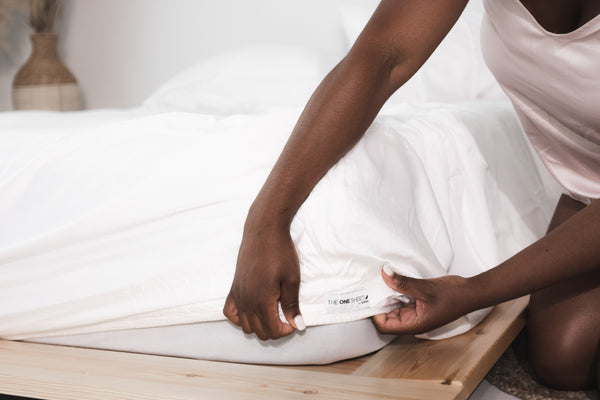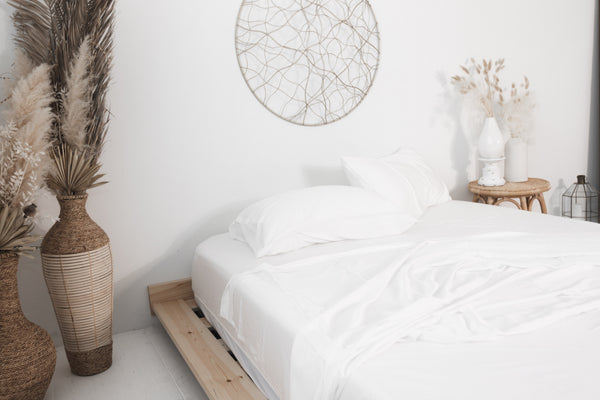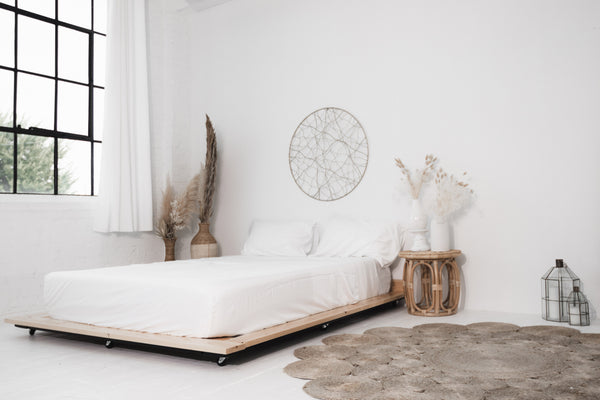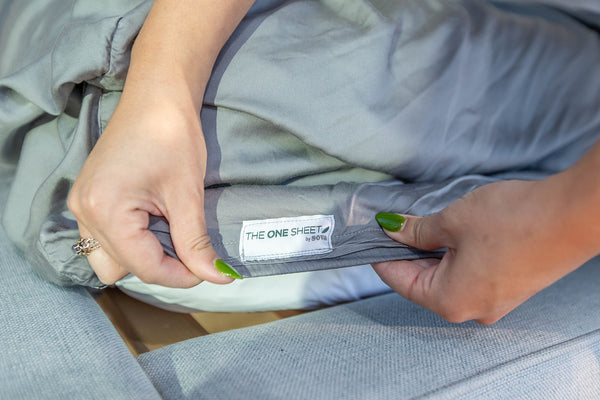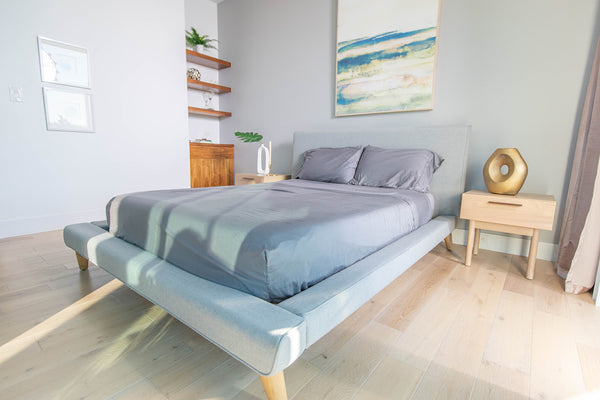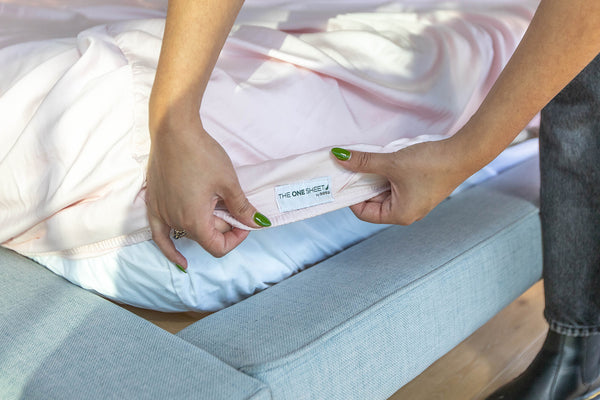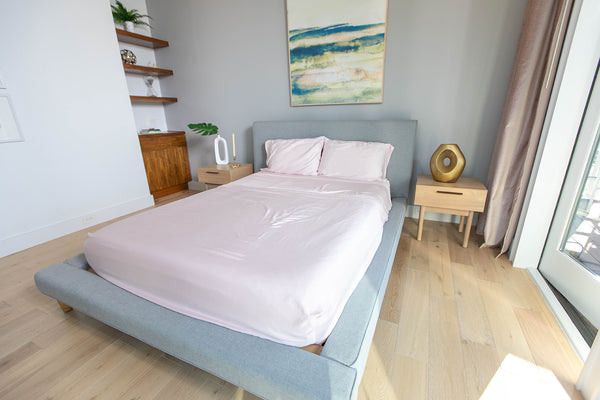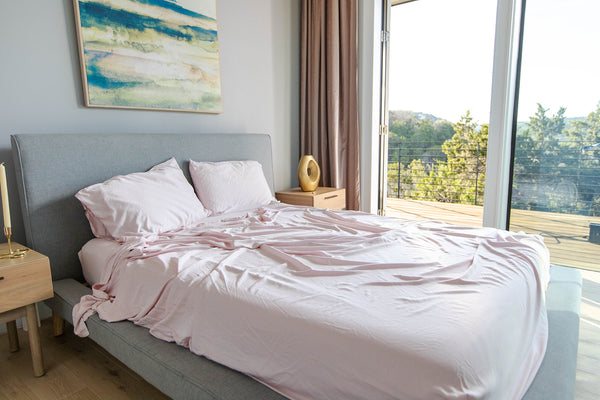 Click image to open expanded view











"I will never go back to ordinary sheets again"
After trying these sheets, I will never go back to ordinary sheets again. My husband and I turn over A LOT when we sleep. We were constantly readjusting the sheets throughout the night. These sheets have stopped that completely! They are also very breathable and so soft. We are both sleeping better than we have in years! Plus, making the bed is a breeze!
The sheets are much cooler than traditional cotton sheets. Therefore, we're not tossing and turning like we were. The sheets are very silky and the top sheet would totally get pulled out from being tucked in. However, that is never an issue since it's stitched on! It's further prevented my spouse from yanking the sheet all the way away from me. I wish I'd had these years ago!
These sheets are so soft and are made of the highest quality. My husband loves to steal the top sheet and blanket in his sleep. He can no longer do that thanks to Sova! Highly recommend you get these sheets for every bed in your house....I have!!
My fiancé is super picky about sheet and he loves these and so do I! They are such good quality and feel like butter. Unlike most other sheets, they don't make you hot. I absolutely love them! PLUS the bed is super easy to make now and I don't have to worry about getting the perfect tuck. I will definitely be purchasing more.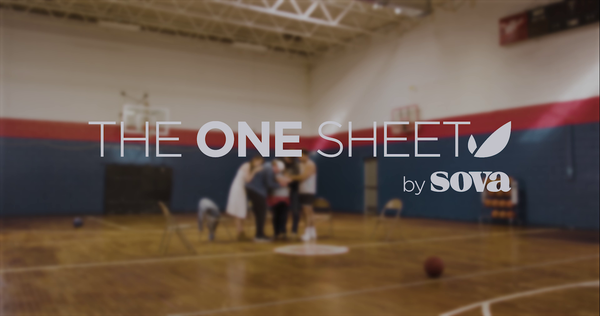 We're Always Talking Sheet
Dive Into Our Blog for the Latest in Bedding Bliss.